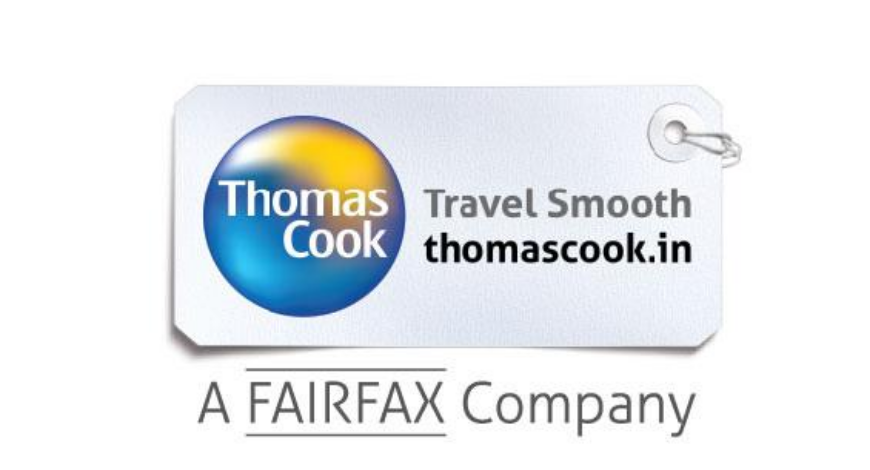 · All PAYBACK India members can now earn and redeem points on Thomas Cook India's range of India & International Holidays
· PAYBACK points earned on leading brands across shopping, entertainment, fuel, etc. can be redeemed for additional savings on a Thomas Cook holiday
· Extends Thomas Cook India's reach to PAYBACK India's extensive 100 million+ member database
Mumbai, August 25, 2020: Thomas Cook (India) Ltd., India's leading integrated travel services company has partnered with PAYBACK India, the country's largest multi-brand rewards & loyalty program, to offer attractive loyalty benefits to its customers – enabling them earn and redeem points on every Thomas Cook holiday purchase; additionally, earn points via spends on PAYBACK India's partners (across leading brands including American Express, ICICI Bank, Big Bazaar, Central, Hindustan Petroleum, BookMyShow, Amazon, Flipkart etc.) to redeem and save on their next holiday booking with Thomas Cook India. This alliance serves to extend Thomas Cook India's reach to PAYBACK's 100 million+ member base, giving this new set of customers the benefit of redeeming points on Thomas Cook India's extensive range of domestic and international holidays.
According to a recent KPMG International report, 84 per cent of Indian respondents believe in loyalty programmes and are more likely to buy new products offered by a company. Thomas Cook India's partnership with PAYBACK India, therefore, aims to create a symbiotic universe of consumer loyalty and rewards across multiple touch points in the customer's journey.
Consumer Benefits of the Thomas Cook – PAYBACK India Partnership:
· Earn 8 PAYBACK points on every Rs. 100 spent on a Thomas Cook Holiday booking
· Redeem PAYBACK points against your next holiday purchase with Thomas Cook
· Earn/Redeem points across PAYBACK India's wide range of in-store/online partners and on a Thomas Cook Holiday – across India and International tours
Simple 3 Step Process:
1. Enter your linked PAYBACK mobile number when you book on Thomas Cook India's holidays
2. Earn PAYBACK points on every booking
3. Quote your 4-digit PIN to redeem PAYBACK points for additional savings.
For more details, click here
Mr. Abraham Alapatt, President & Group Head – Marketing, Service Quality, Value Added Services & Innovation – Thomas Cook (India) Ltd. said, "In line with our Customer First strategy at Thomas Cook India, we aim to create exceptional value and deliver consistent customer delight. And so, in a market cluttered with standalone loyalty offers, we are delighted to announce our partnership with PAYBACK India, the country's largest multi-brand loyalty program to benefit our customers by earning on every holiday booking and saving on the next; also empowering PAYBACK's members with the advantage of redeeming their points across our range of attractive Thomas Cook India and International holidays!"
He added, "At Thomas Cook India, we will also leverage PAYBACK India's 100 million+ member base to further our strategy of customer acquisition and engagement for our Holidays business, as also towards cross-selling of our extensive portfolio- including foreign exchange, visas and travel related services."
Mr. Rijish Raghavan, Chief Operating Officer, PAYBACK India said, "We are delighted to have a trusted travel brand like Thomas Cook India as our partner and with this, PAYBACK India further deepens its footprint in the travel industry. PAYBACK loyalty has always been about customer engagement, experience & rewards and in the post-Covid world, the essence of customer loyalty has only strengthened. Travel has been an important category for PAYBACK members and hence a relevant business vertical for us. This partnership will help further our objective of providing members another major avenue to accelerate accumulation of PAYBACK Points and give a seamless rewarding travel experience."